Closing the Gap
Closing the Gap: the quest to understand prime numbers was published by Oxford University Press in October 2017.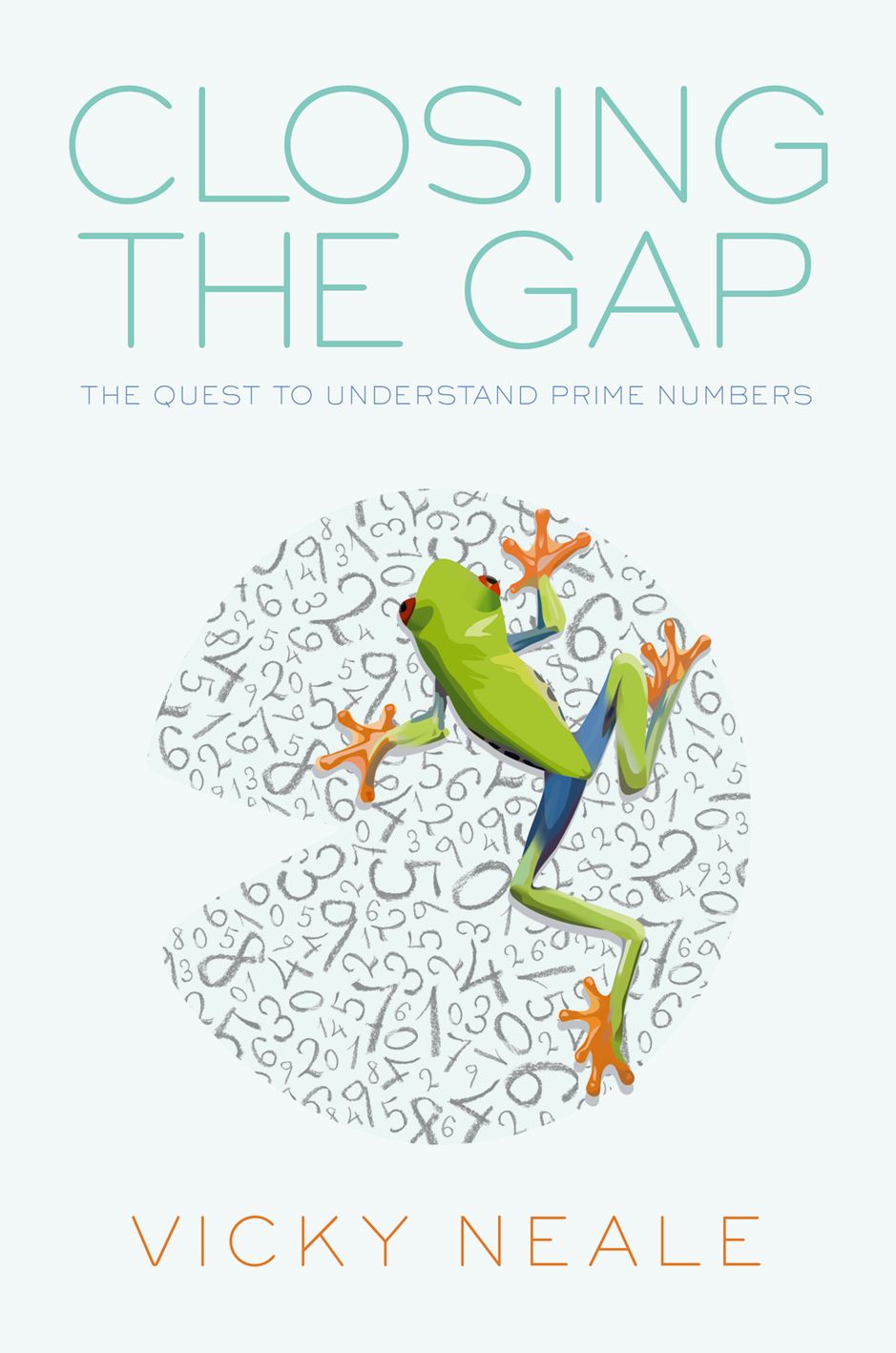 The book has been translated into Japanese.
---
Reviews
Review by Michael N. Fried in Mathematical Thinking and Learning.
Review by Nikoleta Kalaydzhieva and Sam Porritt for Chalkdust magazine.
Review by Mark Hunacek for the Mathematical Association of America.
Review by Colin Beveridge on The Aperiodical.
Review by Marianne Freiberger on Plus.
Review by Deborah Chun in the LMS Newsletter.
Review by Stephan Ramon Garcia in the Notices of the AMS.
Review by Owen Toller in the Mathematical Gazette.
---
Video and audio
January 2018: guest on BBC Radio 4's More or Less, talking about prime numbers and my new book Closing the Gap.
December 2017: Interview with Jim Stein for the New Books Network.
October 2017: Oxford Mathematics public lecture on Closing the Gap.
September 2017: UK Mathematics Trust International Mathematical Olympiad Celebration Lecture on Closing the Gap.
---
Related writing
The final piece of the puzzle on the OUP blog.
Riddle of the primes: why do they come in pairs? - a feature article for New Scientist (I'm afraid you might need a subscription to read the full article online).
---
This page last updated 31 August 2020.
Vicky Neale